Outreach
The Texas College Tobacco Project.
A system-level, multi-component, peer-led tobacco prevention program for colleges and universities funded by the Texas Department of State Health Services.
We outfit motivated students and administrators with professional media and messaging campaigns designed to keep Tobacco products from intruding into their social and physical spaces. The program goes beyond providing materials-- it includes a framework of strategy and coaching to achieve maximum collaboration and impact.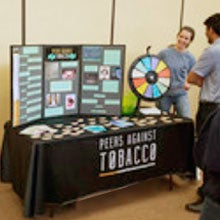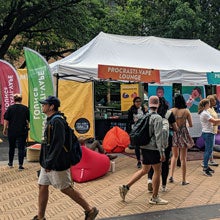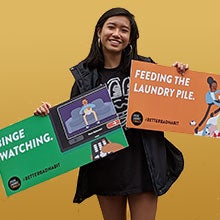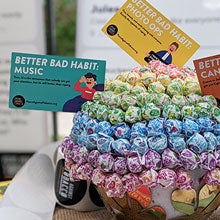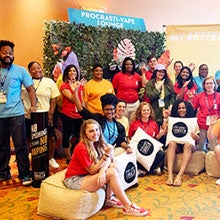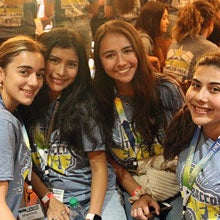 ---
Policy
Tobacco-Free Campus Policy
Tobacco-free policies are important in sustaining the momentum of tobacco control. Most Texas college campuses do not currently have comprehensive tobacco policies that explicitly address all tobacco and alternative tobacco products. To help address this we have created resources to aid campuses in assessing and implementing policies.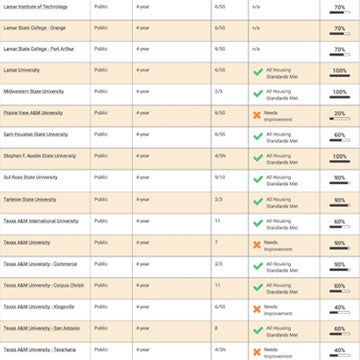 Reports and provides documentation on each campus tobacco policy.
Scores and Ranks schools on a standard set of criteria.
Identifies gaps in any school's current policy.
Helps students and administrators set goals and create an action plan for implementing comprehensive policies.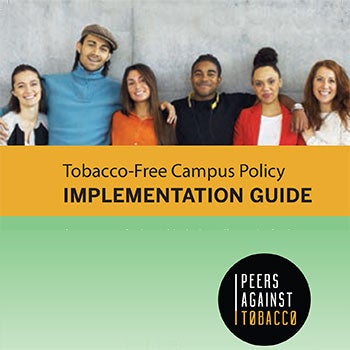 Case studies on successful campus policies.
Implementation and enforcement guides.
Sample template policies.
A Step by step guide for creating an ideal campus tobacco policy.
---
Monitoring
Project M-PACT in Texas
(Marketing and Promotions Across Colleges)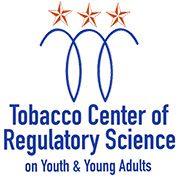 The Project M-PACT study, funded by the Food and Drug Administration (FDA)/National Cancer Institute, established a rapid response surveillance system to monitor, and respond to, changes in tobacco marketing and trends in young adults' use of cigarette and non-cigarette alternatives, including flavored products. Our project team tracked changes over five years in young adults' tobacco use, brand preferences, and tobacco use perceptions and beliefs.
Data was collected from approximately 5,000 young adults attending 24 Texas colleges. Results from this research are contributing to the literature on tobacco control and tobacco regulatory science, and are informing the FDA authority over manufacturing and marketing of tobacco products.