COVID-19 and Tobacco, nicotine or vaping
The Texas Tobacco can help your patients stop using tobacco or vaping.  And it's free!
Call (512) 232-4166 to get help connecting your patients to the Quitline.
Fast Facts on Tobacco and COVID-19
Smoking is a known factor for a variety respiratory infections, including the colds, flu, pneumonia, and tuberculosis. Smokers are also more likely to develop complications like acute respiratory distress syndrome, which is a key complication for COVID-19.
The aerosol created during vaping can damage the lungs and weakens the immune system. This aerosol can impact the health of everyone exposed, even those who are not using the vape devices. This damage can make recovery from COVID-19 tougher.
Smoking has a negative impact on every organ in the body, especially the lungs and heart. This can lead to chronic diseases like hypertension, cancer, cardiovascular disease and even diabetes.
According to current analyses, hypertension, cardiovascular diseases, diabetes, kidney disease, smoking, and COPDs are among the most prevalent underlying diseases among hospitalized patients with COVID-19. 
Read more on information about the impact of tobacco use on COVID-19 below: 
"Know the truth about tobacco and COVID-19" from the World Health Organization
"COVID-19: Potential Implications for Individuals with Substance Use Disorders" from The National Istitute on Drug Abuse (NIH)
"Smokers face greater risks from COVID-19" from Medpage Today
"Analysis of factors associated with disease outcomes in hospitalized patients with 2019 novel coronavirus disease" from Chinese Medical Journal 
"COVID-19 mortality in patients with cancer on chemotherapy or other anticancer treatments: a prospective cohort study" from The Lancet  more COVID19 and Cancer Consortium publications available at www.CCC19.org
"Association Between Youth Smoking, e-Cigarette Use, and Coronavirus 2019" Journal of Adolecent Health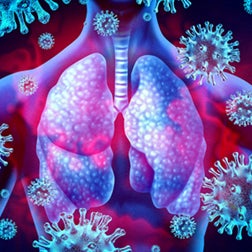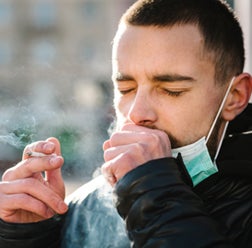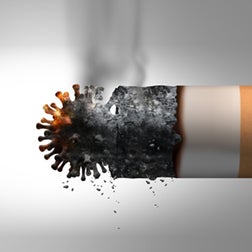 ---
Reduce tobacco use and vaping in your community:
Ask
tobacco users and vapers if they are ready to quit
Advise
them about the benefits of quitting even during stressful times like these. Support is available
Refer
to the Texas Quitline and/or other evidence-based programs that provide support for quitting tobacco.  Certified tobacco cessation specialists are available in many local community health systems. 

The Texas Quitline offers tobacco cessation services for all Texans ready to using tobacco or vaping. The Quitline combines  free online and phone counseling program with an array of tools and services to help your patients live tobacco free. Counseling services are available in over 100 languages.  Professional cessation counselors receive 200 hours of training to personalize quit advice and to work with patients based on lifstyle and other health concerns.  
Call (512) 232-4166 to get help connecting your patients to the Quitline.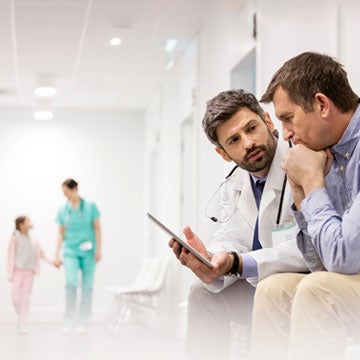 ---
National Tobacco Cessation Providers
There are also national cessation service providers, some of which are listed below.